On 2 and 3 June 2022, PICUM brought together migrant and human rights advocates, from both inside and outside our membership, at our General Assembly, to reflect on current challenges and ways forward in advancing the rights of undocumented people. This short blog is a summary of key discussions.
A lot has happened in the last few years, with important consequences for individuals and for our movement.
The COVID-19 pandemic, to start with, has exposed and exacerbated inequalities that run deep in our societies, especially around who is able to access health care, work in safe and decent jobs, and be protected from financial shocks. On the flipside, the pandemic has also shown some promising openings, with national and local efforts across Europe to give access to the vaccines to undocumented people too. The challenge now is to turn such promising measures into a steppingstone to open up access to health care and public services permanently and to everyone, regardless of their residence status.
At the same time, EU migration policies continue to go in the direction of more exclusion. The EU Migration Pact, a set of legislative proposals and policy recommendations put forward by the European Commission in September 2020, and currently under negotiation, will result in an increase in detention and lack of due process for people, including children, trying to reach or already living in Europe. In 2021, new plans to step up returns and border control, sometimes in the name of "fighting" against smuggling, have only increased the risk of harm to undocumented people.
Adopted at the same time as the Pact, the 2021 EU Action Plan Against Anti-Racism is a welcome development. Prompted by the public outcry over the killing of George Floyd in the US, the Action Plan recognises that racism – not just in individuals, but in our systems and structures – is alive and well in Europe and commits to taking steps to address it. But its failure to call out the systemic racism that is so pervasive to EU migration policies is a glaring omission that is itself a call to action.
More recently, the war in Ukraine has forced millions to flee, to neighbouring countries and beyond. Civil society organisations across Europe, including many PICUM members, are at the forefront of the response to the resulting humanitarian crisis. Many organisations in Eastern Europe were already overwhelmed with assisting people left stranded at the border with Belarus, as Minsk and Brussels wrangled politically over their lives in the summer of 2021 – and where Europe's response continues to focus on politics and security, ignoring the human tragedy the continues to unfold.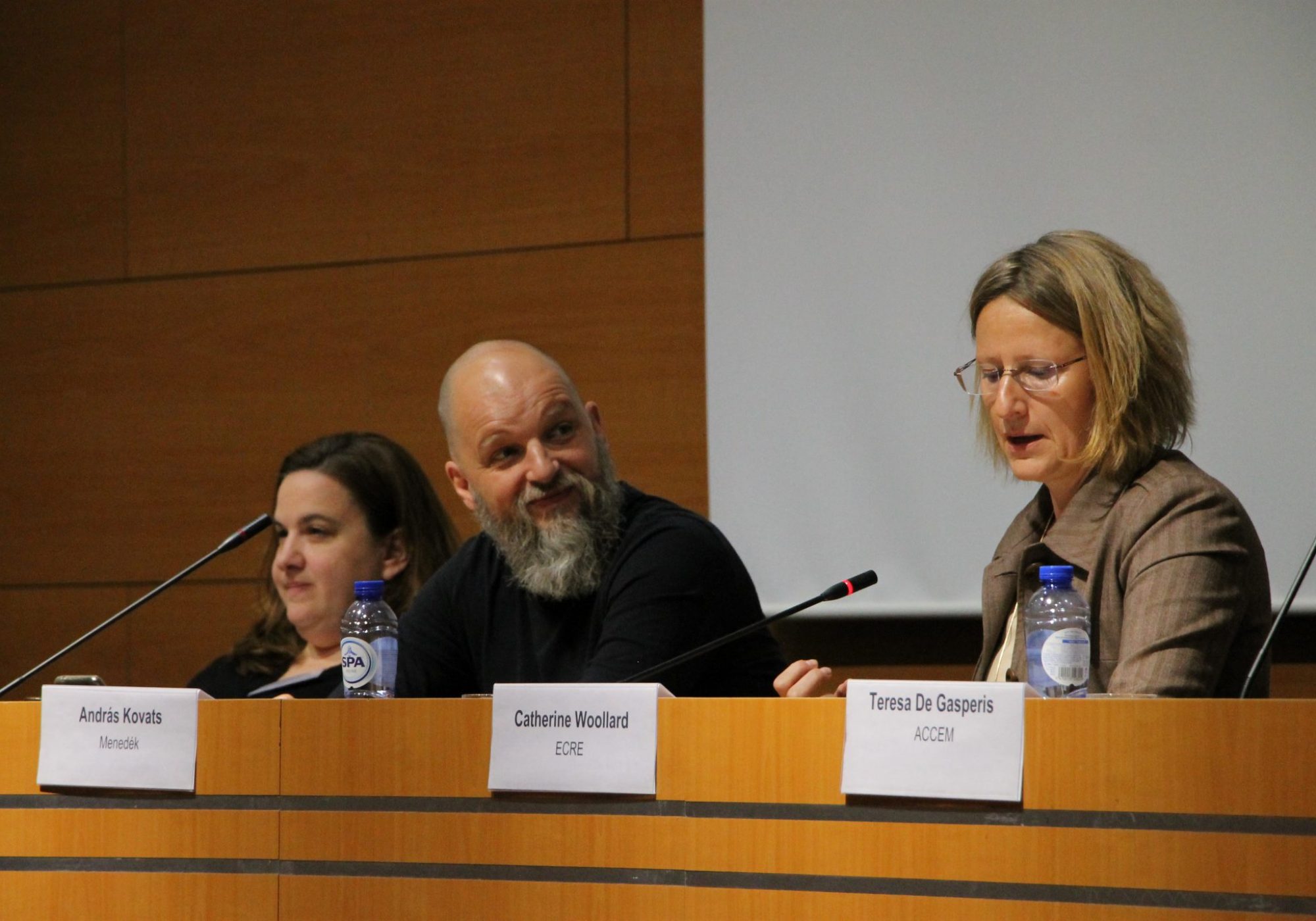 Quite contrary to its standard approach to migration, the EU has been quick to welcome and grant protection to people impacted by the war. Shortly after the invasion, it managed to activate for the first time the 2001 Temporary Protection Directive that grants automatic and immediate status to people who left Ukraine after the Russian invasion. But many non-Ukrainians, especially black and brown people equally trying to escape the war, were met with detention instead. While those who welcome Ukrainian families in their homes are – rightly – celebrated, those who help people coming from African or Asian countries in some cases face long proceedings in court, fines, and imprisonment for "facilitating irregular entry".
Such differential treatment shows discrepancies between those moving across borders and how they are treated even in the context of war, which often depends on factors like race, class, and gender.
This year, at our General Assembly, our focus was on building intersectional movements for change. In addition to discussing double standards in the treatment of migrants based on systemic discrimination, we heard from people working on criminal justice, on racial justice, on sex work and sex workers' rights, digital rights, and the fight against poverty about opportunity to strengthen our work together. Our efforts to achieve social justice for undocumented people and those with insecure residence status is not separate from efforts to dismantle racism, sexism, classism. All of these efforts must be viewed within a common struggle for a more just society.
It can be hard to disentangle the various systems of oppression that affect so many of the people who try to come to Europe and the daily lives of those who have the potential for experiencing discrimination because they may be of color, a woman, trans, poor, a sex worker, Muslim – all of these identities and experiences are variously oppressed and – directly or indirectly – criminalised. Working in silos cannot achieve lasting change, but joining forces across movements can.
While every movement has its own specificities, the realisation of an equal society requires us to work together against oppression and towards a common vision of a more just society.