Undocumented people and the COVID-19 vaccines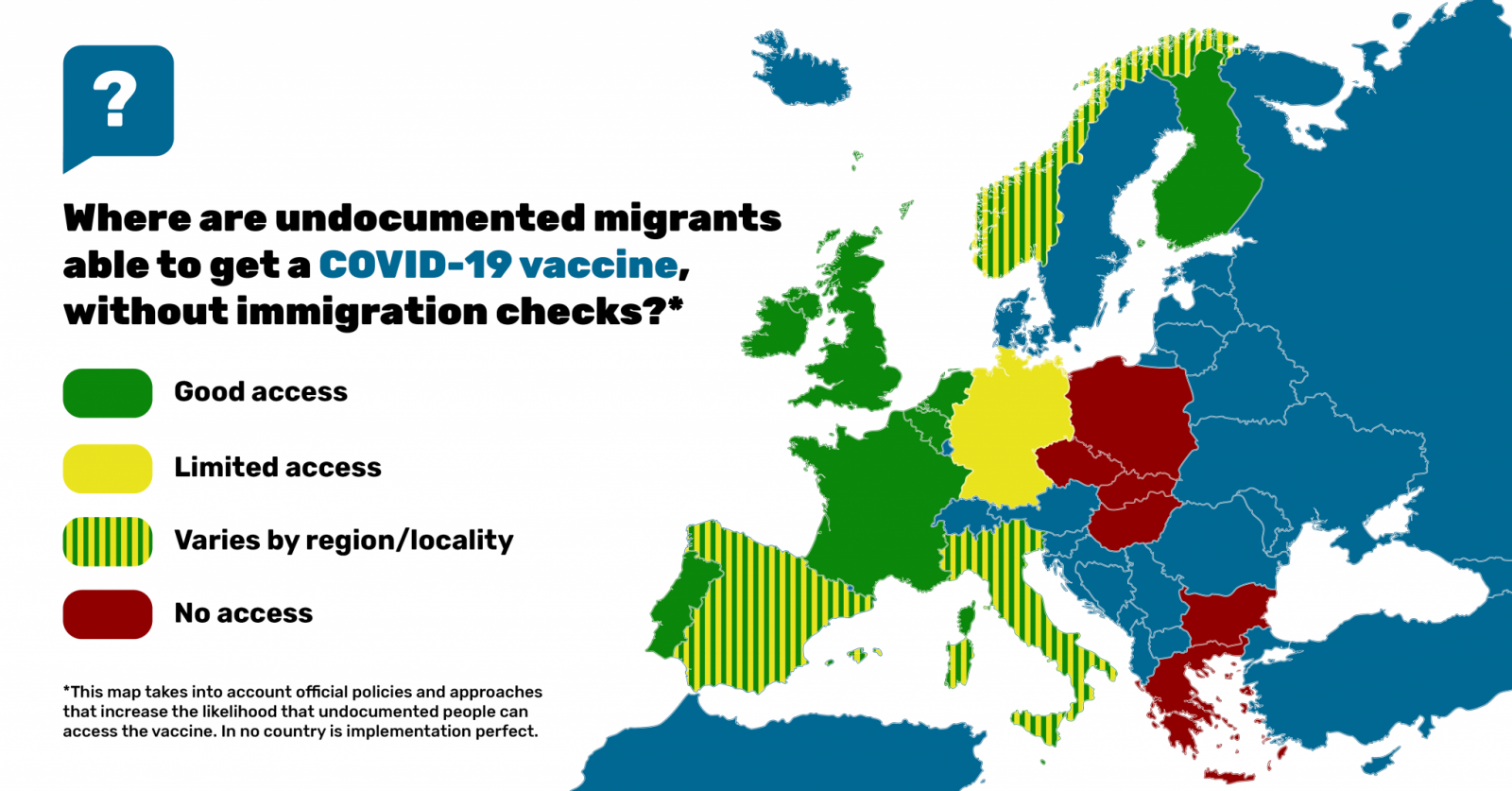 This map looks at two critical factors affecting access to the COVID-19 vaccines in Europe for undocumented migrants: the absence of administrative barriers and protection from immigration control consequences of getting the vaccines.
As for administrative access, we consider in particular whether it is possible for undocumented migrants to register for or otherwise get their vaccination without the need to give proof of residence or identity or other documents that many undocumented people simply cannot provide (for instance, a social security number).
As for protection from immigration control, we consider whether there are clear safeguards ("firewalls") against exposure to immigration control, through data protection and freedom from checks or arrest at vaccination centres.
This map focuses on delivery of the COVID-19 vaccines and doesn't provide information about the accessibility of other health care more generally in a country, which in most parts of the EU remains very restricted for undocumented people. This map is a living document, which we're updating as national policies and practices evolve, and as more information becomes available.
Read more about the national vaccination strategies and undocumented migrants:
Latest blogs on COVID-19 and undocumented migrants
In Europe, vaccine strategies vary considerably. Despite important gaps, promising practices have emerged in several countries to promote access by undocumented people.
International and EU bodies are calling on States to include vulnerable groups, including undocumented migrants, in their vaccination strategies. European countries have responded quite differently.
In 2020 we ran a survey among our member organisations to understand what the pandemic has meant for undocumented migrants and for the people who work for them. The findings are bleak.