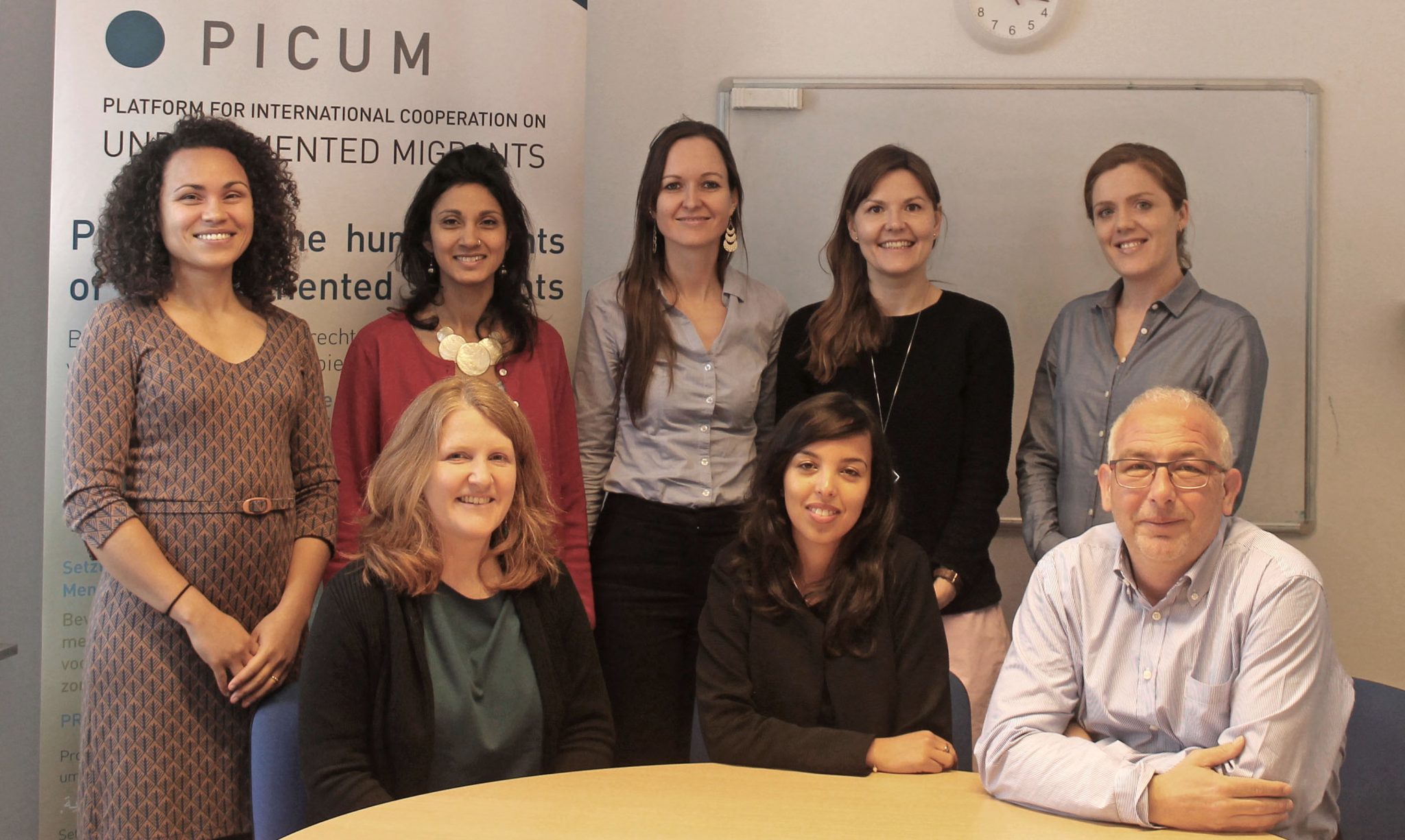 Employment
PICUM has currently no vacancy. 
PICUM Traineeship
Trainees provide crucial support to help PICUM realise its objectives throughout the year. Trainees work full time in PICUM's secretariat in Brussels. The work experience will provide an opportunity to gain hands-on experience with the different facets of operating a transnational NGO network, and promoting social and policy change in the area of human rights for undocumented migrants.
The traineeship programme is under the Belgian 'Convention d'immersion professionnelle'. Trainees are required to have a university degree as well as there are sometimes specific language requirements in addition to fluent English.
Length: 6 months
Remuneration: € 766 per month + meal vouchers and local transport

This position is advertised twice per year on PICUM's website (July and January). Please note that due to the large number of applications we receive, PICUM can only get back to shortlisted candidates.
For Universities Interested in Partnerships:
PICUM has no possibilities to engage in additional ongoing partnerships with universities for internships. However, if you teach or coordinate internships at a university offering relevant programmes such as migration studies, European studies, law, human rights etc., we invite you to share the traineeship programme information with your students.
General Tasks of Trainees (tasks may vary and are outlined in the specific vacancy note):
Support the PICUM staff with general administrative tasks including liaising with PICUM members and volunteers
Help organise PICUM's events
Support the production of PICUM's newsletters through monitoring, summarising of news and uploading newsletters to the website
Assist PICUM's Advocacy Officers with background research, contact management, drafting of papers and other written materials; attend and report on events in Brussels
Database: regularly update the list of contacts and manage requests
Support content management of the website
Update PICUM's library and e-library by classifying and entering into the database various printed and electronic materials on undocumented migrants.
Translations (depending on language skills)
Contact: Elisabeth Schmidt-Hieber at elisabeth.schmidt-hieber@picum.org