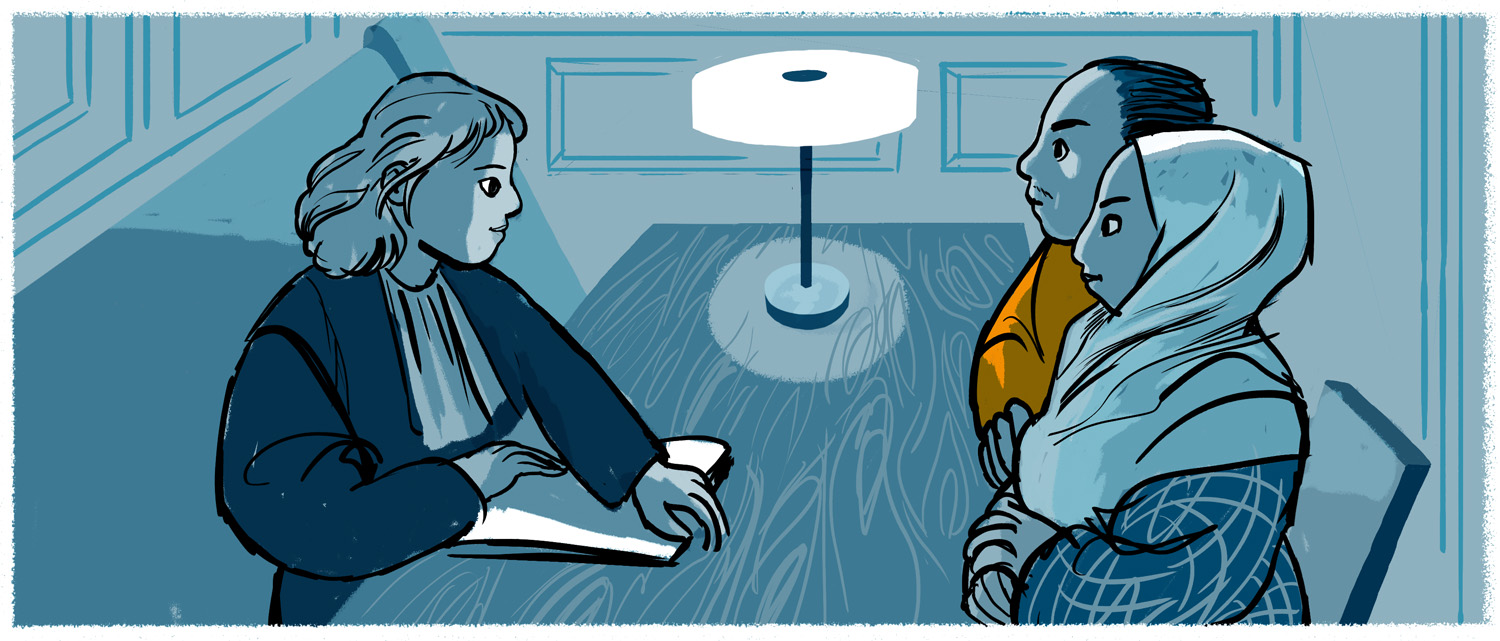 Access to Justice
What's the problem
In many countries, people who are undocumented face arrest, detention, and deportation if they come forward to seek help or to report abuse. Rather than offering protection and assistance, authorities frequently enforce – or threaten to enforce – punitive measures instead.
At the same time, being undocumented, or having status that depends on a spouse or an employer, puts people at particular risk of abuse. A person's insecure status is used as a way to control and manipulate them, to convince them that they have no right to help and to threaten deportation, separation from their lives and family, if they dare to report their mistreatment.
Because migrant women's residence status is often dependent, and because they often work in highly informal sectors, they are especially susceptible to mistreatment.
The EU guarantees all victims of crime the same right to services, protection and justice, whatever their residence status, have a certain set of rights to services, protection and justice. The EU's strategy on victims' rights explicitly addresses the needs of undocumented victims and calls for them to be addressed by action at the EU and national levels.
International law also safeguards undocumented women's rights to be free from discrimination and violence. The Council of Europe Istanbul Convention is an international treaty that addresses violence and discrimination against women. It establishes for all women who have experienced, or who are at risk of, violence certain protections and support, including undocumented women. The UN Convention on the Elimination of All Forms of Violence against Women (CEDAW) also protects every woman from violence and discrimination. Nearly every country in the world is party to this treaty, which recognises that to end violence against women, every woman should feel safe going to the authorities to report abuse and to seek assistance.
What we want
We believe that anyone who has witnessed or experienced abuse should be able to receive support, protection and redress, and to report the incident if they choose to.
We want that the sharing of personal data, including immigration status, between law enforcement and immigration enforcement authorities is expressly forbidden, consistent with fundamental rights and the EU's rules on data protection.
We want residence permits for victims of crime that are grounded in a protection rationale and accessible via a transparent and fair process.
Consistent with the EU's legislation on victims' rights, and its commitments on gender equality, racial justice and anti-discrimination, all victims of crime should have access to free and confidential support services, including a safe place to stay, and psychological, medical and social support, without risk of immigration enforcement.
Measures that criminalise irregular entry or stay, and those that criminalise solidarity with people in an irregular situation, should be reformed.
Finally, we want that law enforcement prioritises the safety of individuals and communities ahead of immigration enforcement, and that people in situations of risk or who have been mistreated can access adequately funded support services that can assist them in a holistic way, including in filing a complaint if they choose to.
What we're doing about it
We advocate for the reform of laws and policies that link law enforcement to immigration enforcement, and that limit access to justice, services and protection based on a person's residence status.
We gather and present evidence of approaches of authorities and non-governmental partners and communities themselves at the local, regional and national levels to improve access to empower individuals and promote safety and justice for everyone people, regardless of residence status. Our latest research looks at national legislation in ten European countries (Belgium, France, Germany, Greece, Italy, the Netherlands, Poland, Spain, Switzerland and the UK) that provide special residence permits for some victims of crime. Find out more on Putting Safety First.
We work with national organisations that are members of our network to promote safety and justice for undocumented people in their national contexts.